Study In Lithuania!
If you want to get off the grid of popular European destinations and have a truly unique experience, Lithuania is for you! Located in the Baltic region in the northeastern corner of the European Union, Lithuania is a small and still yet-to-be-discovered part of Europe that offers an interesting mix of Soviet-era and more classical European architecture, culture, and lifestyle. In Lithuania, you're literally living in the crosshairs of 20th-century history, while also experiencing the edgier parts of modern-day Europe. Best of all, Lithuania is considered one of the most affordable places to live and travel within the European Union, so you won't break your bank while studying in this beautiful corner of Europe
---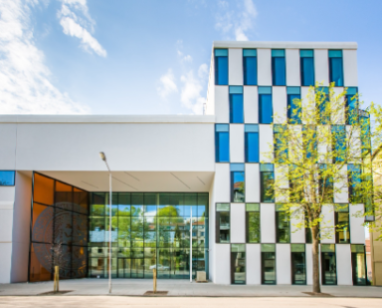 Vytautas Magnus University
Located in Northern Europe, Vytautas Magnus University (VMU) was established in 1922 and hosts about 300 exchange students per year, and VMU has partnered with over 350 universities around the world. VMU is ranked in the top 1000 universities by QS World University Rankings. Known for its history of standing up for its beliefs, such as in 1943 when students and professors refused to form an SS Battalion as part of the Soviet-Nazi Germany war, Vytautas Magnus University now has a large focus in Humanities, Social Science, Theology, Fine Arts, Political Sciences, and Law. Dorms are offered for the price of 3 EUR a night, which comes out to between 515 USD per semester.