Study In France!
Have you dreamt of strollin' the promenades in Paris, finding yourself standing under the Eiffel Tower? What about savoring world-class French cuisine while sitting in a park surrounded by beautiful gardens? Dream no more! BHSU students majoring in areas of business have the opportunity to spend a semester abroad studying at our partner institution, IDRAC School of Business.
---
IDRAC School of Management
A private institute with 10 campus sites spread across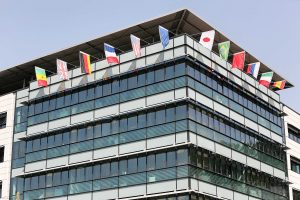 France along with three other sites in other countries, IDRAC is a business school oriented toward marketing and management. The Lyon campus offers courses taught in English to our BHSU students. Lyon is a gorgeous city with two lovely rivers running through it. The school offers many clubs and organizations to join, as well as a transportation pass that offers discounts to students in other areas of France and throughout Europe. For housing, most students are not on campus, and homestays and private residences are offered. These housing costs range from 2,150 to 4,000 USD. 
Visit IDRAC's Website To Learn More Now!