Study In Germany!
Willkommen! Germany boasts world-renown cultural events such as Oktoberfest, iconic medieval castles, and Christmas markets (Weihnachtsmarkt) that take you back to simpler times. It is also home to some of Europe's most stunning natural sceneries, cutting-edge manufacturing and engineering (BMW, Mercedes, Porsche...anyone?), and the most tragic, yet important, history of the 20th century. The centrality of Germany to the rest of Europe makes it a great launching pad for onward travels throughout Europe, as well. So, what are you waiting for? Learn more about the opportunities offered to BHSU students to spend a summer or semester in Germany below:
---
Aalen University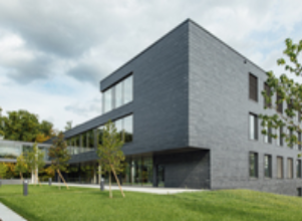 Aalen University of Applied Sciences is a modern university where academic excellence in both teaching and research is a standard not to be compromised. This fact is confirmed by the numerous technology transfer centers of the institution, the library, which is very well stocked in the engineering sciences, for instance, and the scientific facilities which are modernly equipped at the very edge of technology. A variety of opportunities is available for you to choose from. Founded in 1963, as a state engineering school and transformed into a university of applied sciences in 1971, Allen University of Applied Sciences currently hosts 5.500 students studying in 5 academic programs, Chemistry, Electronics, and Computing Science, Management and Business Sciences, Mechanical Engineering and Materials Technology, and Optics and Mechatronics.
Visit The Aalen University Website Now!
---
Bielefeld University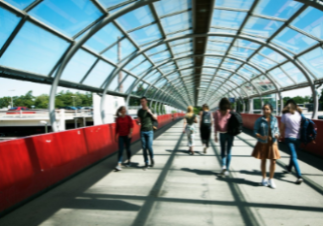 Bielefeld University of Applied Sciences works closely with social, cultural, and business communities in the East Westphalia area. They have three campuses in Bielefeld, Minden, and Gutersloh that teach a variety of subjects including engineering and mathematics, social science, and business and health. To provide guidance and support, along with a proper learning environment, Bielefeld University of Applied Sciences has small study groups, designated study centers, and student learning centers.