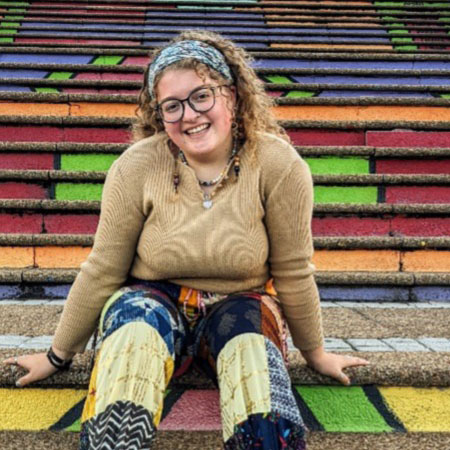 Emily Wenning
Hi friends! My name is Emily Wenning and I am from Beulah, ND. I am a Human Services Major here at BHSU, with a minor in Political Science. I am a junior(ish) and I am also an RA in the Wenona Cook residence hall. Some of my favorite activities include hiking, road trips, watching sitcoms ( New Girl is the best), and eating sushi. Here at the WAC, I specialize in research papers and academic/professional writing. Need help with MLA, APA, or Chicago citations? Make an appointment with me!
Sydnee Kjellsen
Hi, I'm Sydnee, and I'm from Newell, South Dakota. This is my first year at BHSU, but with the help of dual enrollment classes I am almost a junior. I am majoring in Elementary Education, with minors in reading and early childhood education. I have always been a high achieving student, and one of my biggest goals is to keep up that status throughout college. Yet, My biggest goal is to be fully prepared to become the best teacher I can. I am a member of the Future Teacher's Association, and I love reading, watching and playing sports, watching movies, and most of all spending time with my friends and family. My favorite show is  One Tree Hill, my favorite book is anything by Nicholas Sparks, and my favorite color is red.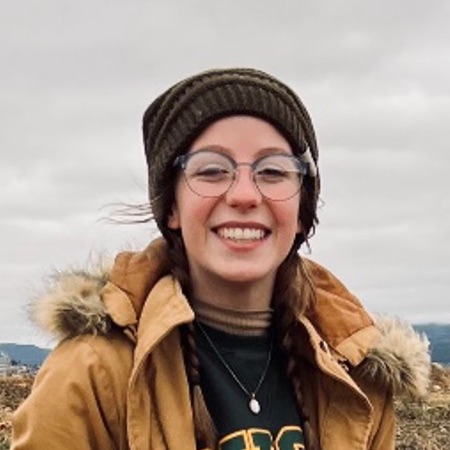 Megan Koftinow
Hello, I'm Megan, and I'm in my sophomore year here at BHSU. I'm native to Rapid City, South Dakota where I live with an audacious, overly needy dog named Honey and too many books. I'm pursuing my BA in English Education with a minor in Teaching English as a Second Language, and my goal after graduating is to travel overseas and teach English to aspiring students. Last year, I placed in the Bellman Awards, and I'm thrilled to enter again this year. My free time is usually spent reading, writing short stories, reading, bothering my sister, reading, looking at pictures of hairless guinea pigs in sweaters, and reading. My favorite authors include Ray Bradbury, H.G. Wells, and Abbi Waxman. I'm a horrible cook and I'm terrified of cats, but I love tea, dogs, and laying down as much as possible.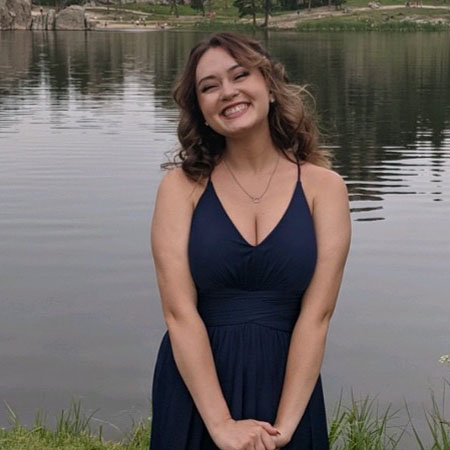 McKenzie Durand
Hi! I'm McKenzie Durand, but I also go by Kenzi. I grew up in a small town in Wisconsin but am most recently from Rapid City, South Dakota. I am a junior with an English Major and a Minor in Creative Writing. I hope to be an editor someday. I also would like to get my MFA in English. I love reading and writing, but I also enjoy gaming and basically any outdoor activity. My favorite game of all time would probably have to be Red Dead Redemption 2. Highly recommend checking it out! I love animals, dogs especially, so you are always welcome to show me any pictures of your pets.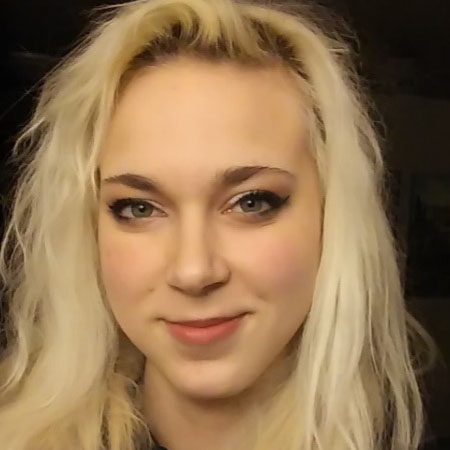 Sierra Huntley
Hello! My name is Sierra Huntley, and I am currently a senior here at BHSU. I am an English major with a minor in music. I specialize in academic writing, particularly MLA formatting. Last year, I received first place in the general writing category of the Bellman Awards. I enjoy reading, writing, singing, and creating miniatures.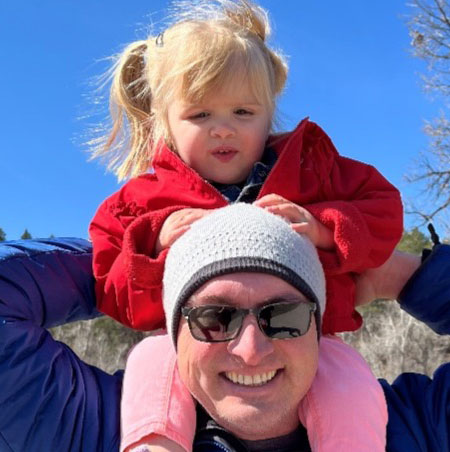 Matt Bauman
Hi, I'm the director of the Writing Assistance Center since 2017, though I've been teaching at BHSU since 2010. I earned my MA in English - Literature from the University of South Dakota and an MFA in Creative Writing – Creative Nonfiction from the University of Idaho. I grew up in the Black Hills and have written extensively about the environment, wildlife, climate change, and the relationship between man and nature. In the summers, I thrive when I'm playing golf. I also enjoy bicycling up Spearfish Canyon as well as hiking, camping, and hanging out with my wife and daughter. Something most people don't know about me: I love to cook— salt, fat, acid, heat!—especially ethnic food, such as from East Asia, India, Central America, Africa, and more. To me, writing is like solving a jigsaw puzzle—trying different pieces until the right one fits. I love my job, cool autumn air, and the Oxford comma!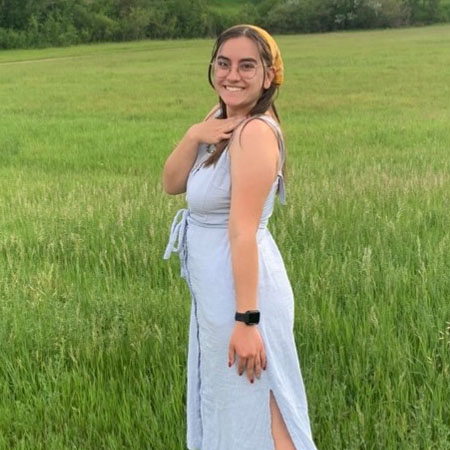 Lorraine Coronato
Hello! I am Lorraine and this will be my second year at the WAC. I am majoring in Sociology with a minor in History. I specifically work with APA and love writing research papers and helping others with theirs! 
A little about me:  I am from Sidney, Montana. Some of my hobbies include hiking, biking, painting, reading, and baking. I currently have one little fur baby named Pickles, who's the most adorable bunny. I also have two fish, Batman and Robin. Another weird fact about me is that I love socks! I even have my own sock business, Activist Sock Crew LLC.
I look forward to working with you!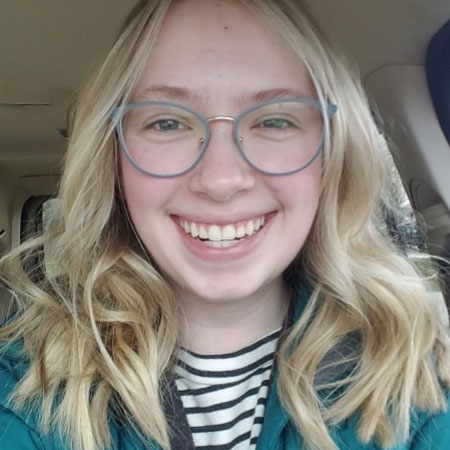 Emma Siewert
Hello—I'm Emma! My family has lived in the Black Hills my whole life, and after high school I decided to stick around and get my undergraduate degree at BHSU. I'm a senior this year, and a history major, so research papers are kind of my thing. But I've used MLA and APA citation styles in addition to Chicago because I've taken classes from a variety of disciplines. My minor is in creative writing, so I love writing more creative pieces as well. In my free time I like to play board games with my younger siblings, read, and bake. I love talking with people and learning about anything and everything, and I want to be a teacher someday, so I have absolutely loved working at the WAC for the past year and a half and am excited to be here for another year!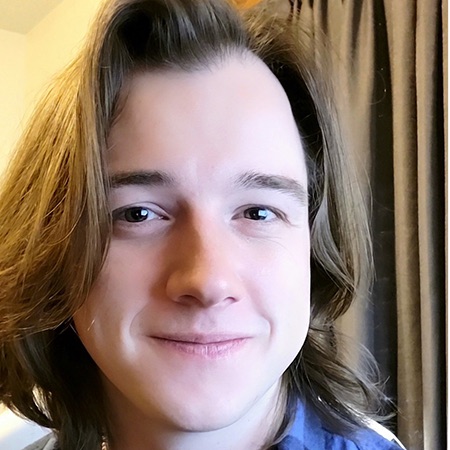 Logan Bullard
Hi, my name is Logan. I'm from Gillette WY, raised but not born. I'm an English Education major with a minor in TESOL, and I'm in my third year here at BHSU. I plan on finding a teaching job somewhere impossibly idyllic and making the majority of my income off of writing the great American novel. Aim high. I'm a TRIO student and a non traditional--I have a 6-year-old son, turning 7 in April. I enjoy writing, I play only the best videogames, and I'm proud of my cooking skills. My favorite show is definitely  Hannibal. I'm about as interesting as anyone else in the Midwest, partner.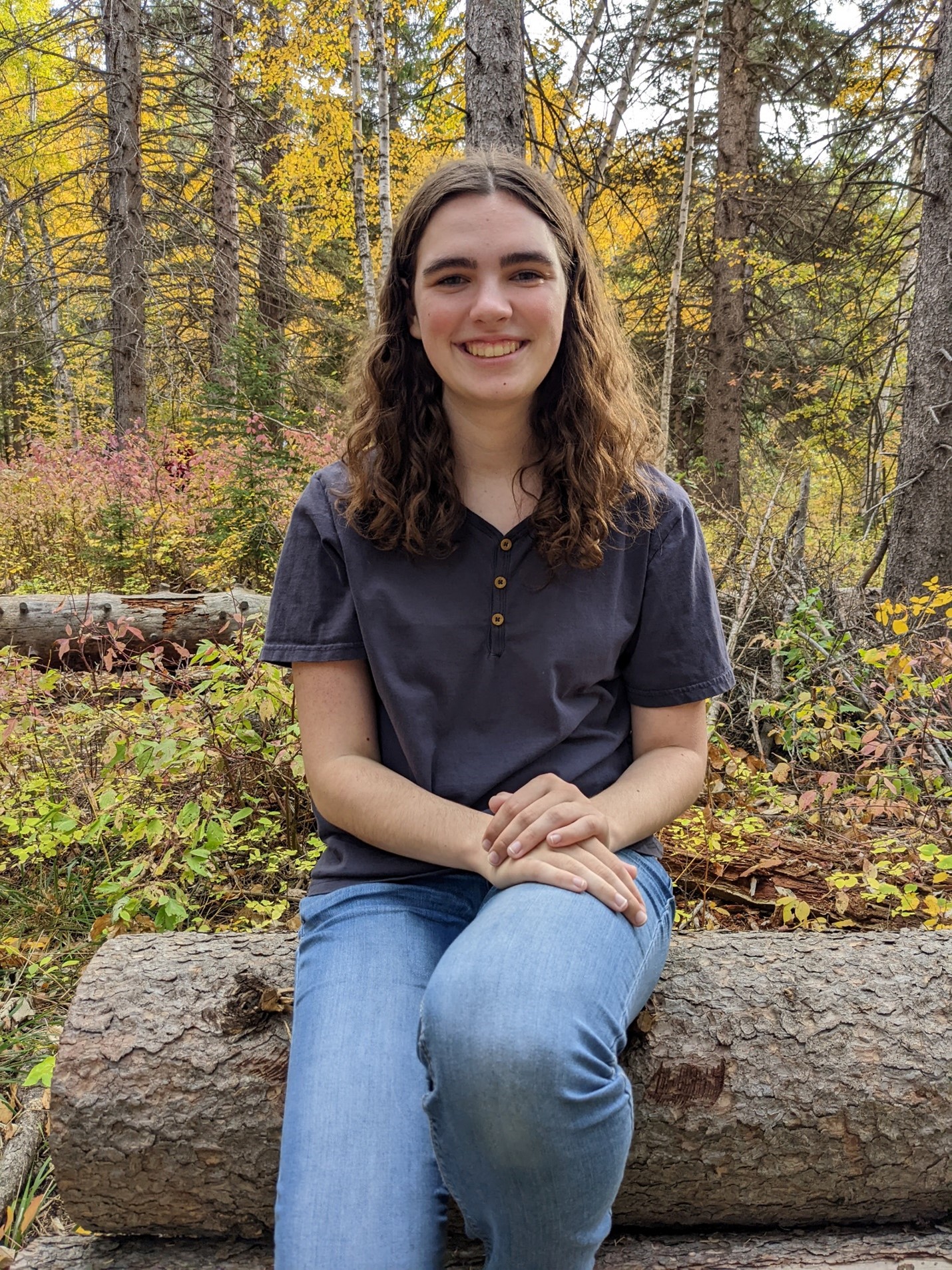 Emma Lehman
Hi! I'm Emma, and I grew up in Gillette, Wyoming. I'm currently a sophomore here at BHSU and am double majoring in Social Sciences Education and Music Education. After I graduate, I plan to be a high school music or social studies teacher. Some of my favorite activities include playing the violin, painting, playing tennis, and baking. My favorite clubs and organizations on campus are the Chamber Orchestra, the BHSU Chamber Singers, and Campus Ventures. My favorite comfort food is SpaghettiOs, and The Princess Bride is my #1 favorite movie. My strongest area of writing expertise is academic papers and MLA format. I've always enjoyed helping others to brainstorm paper ideas and organize their thoughts and I'm excited to assist you too!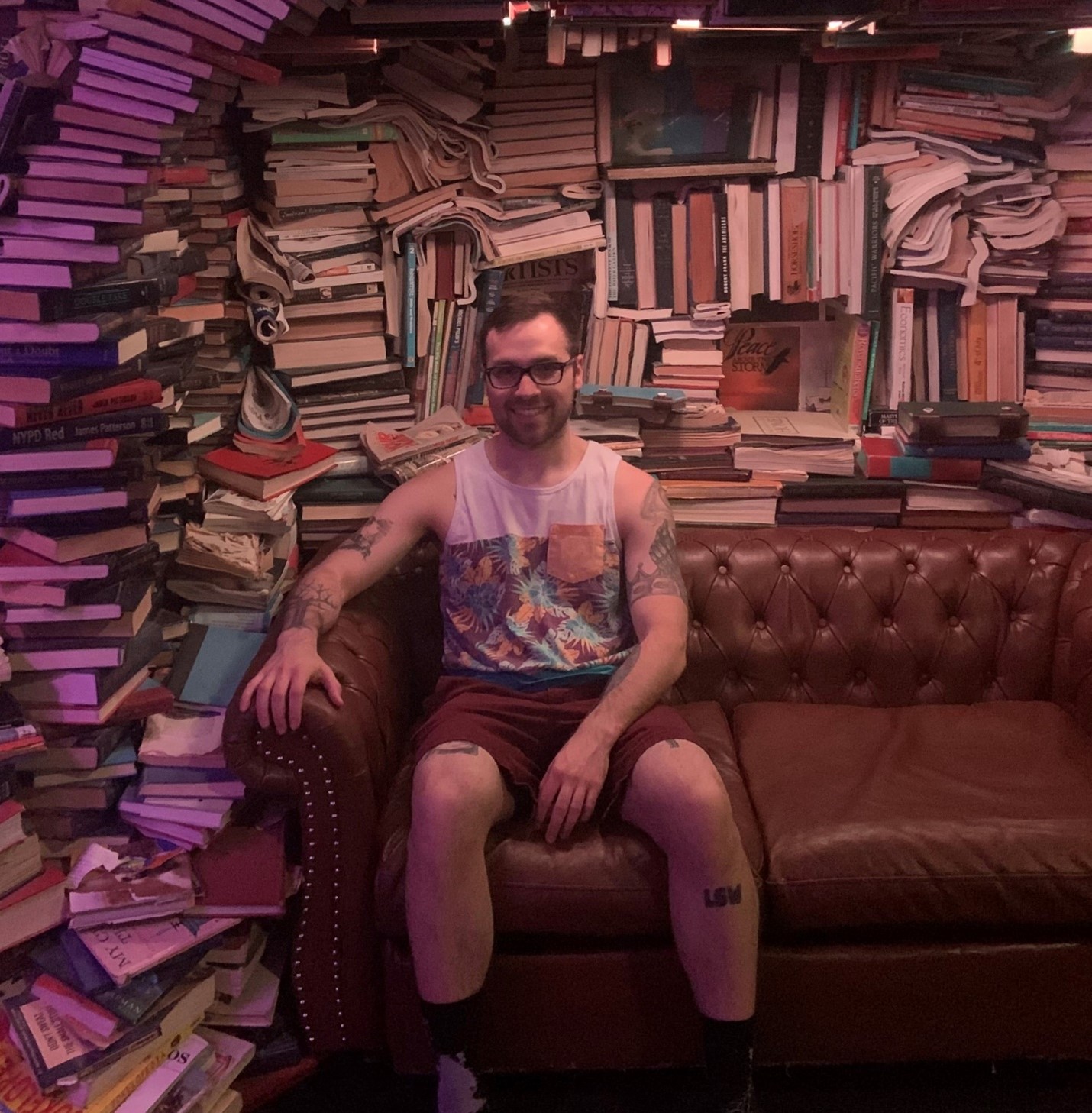 Blake Gutierrez
Hello! My name is Blake, and I am an English major with a minor in Creative Writing and Psychology. I am currently a Junior, but this is my first semester working in the writing center. I am originally from Lodi, California. I was active duty in the Air Force for six years and after my contract was fulfilled, I decided to stay here and go to school. As an English major, I obviously love reading and writing on my own time, but I also just love experiencing all forms of fiction whether it be movies, tv shows, or video games.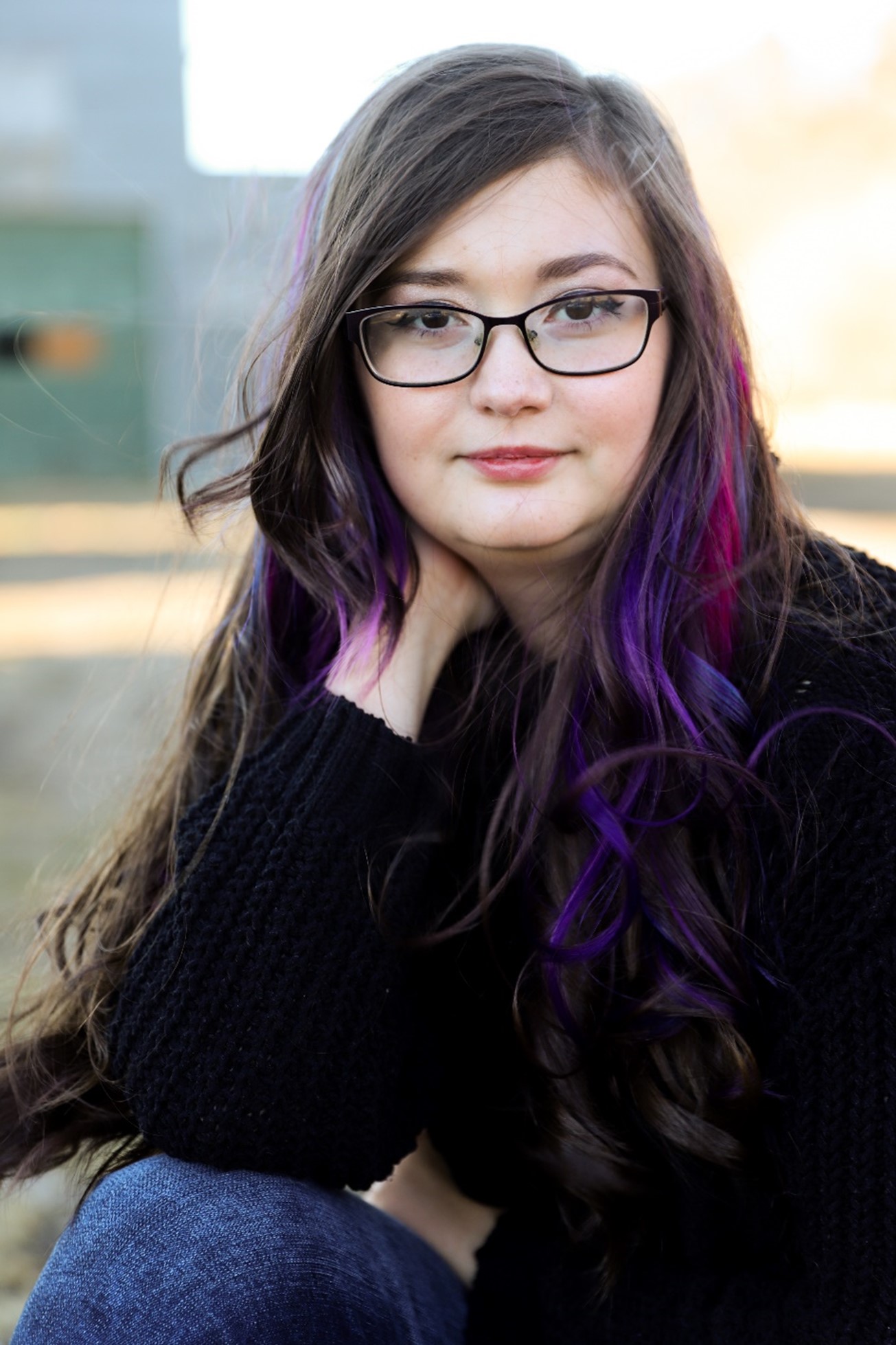 Bailey Durham
I am originally from Vermillion, South Dakota. I'm a sophomore here at BHSU and am an English Major with a Creative Writing Minor. This will be my first semester at the WAC, but I'm no stranger to helping others as I've always loved to help my friends and classmates improve their writing for as long as I can remember. I specialize in MLA style writing and am well versed in both academic papers and creative works. My favorite activities and hobbies include reading, writing, playing D&D, drawing (even though I'm terrible at it), and playing cozy games like Stardew Valley and Animal Crossing. I'm looking forward to working with you!