Gail Johnson
Director, Financial Aid
605.642.6054
If you wish to apply for financial aid, you should start by completing the Free Application for Federal Student Aid (FAFSA). Before you can receive financial aid, it is necessary for you to be admitted to a degree program with one of the universities. Your home university will be your coordinator of financial aid.
FAFSA School Codes
You can take classes from all the universities; however, you must put your home university school code on the FAFSA or list the school using the address associated with its main campus.
| | | | |
| --- | --- | --- | --- |
| BHSU | DSU | SDSU | USD |
| 003459 | 003463 | 003471 | 003474 |
It is necessary to apply for financial aid each year. Delay in filing your application for financial aid may result in a delay in receiving funds prior to classes beginning. If this occurs, students must have alternate funds available in order to make payments, or set up a payment plan, by the semester tuition due date. Because the financial aid process may involve several steps, it is important to allow up to six (6) to eight (8) weeks to complete the process.
---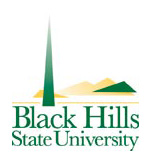 A Financial Aid representative is available at BHSU-Rapid City at scheduled times, to answer questions and assist with all aspects of the financial aid process. Rapid City works closely with the Spearfish office to ensure that each student's particular needs are addressed with confidentiality. Please contact Angela Faulkner at 605.642.6829, or email her at Angela.Faulkner@bhsu.edu. Please call to verify their schedule in Rapid City.


The Financial Aid Process*
1.       Complete the FAFSA Application (No Application Fee).

2.       Federal Loan Entrance or Exit Counseling

3.       Federal Direct Master Promissory Note

*All are completed online.
There are computers available at BHSU-RC for students without Internet access at home. Computer lab hours can be found HERE.
FAFSA verification documents, and other financial aid documents, may be turned in to Shirley at BHSU-RC.
Financial Aid Refunds

Refunds are available to students who:

1.     Registered for classes
2.     Accepted financial aid in excess of tuition and fees on the BHSU electronic award letter
3.     Completed attendance confirmation via WebAdvisor prior to each Fall and Spring semester
4.     Are degree-seeking
5.     Have a financial aid file that is complete
Refunds for qualifying students will be direct deposited or mailed a few days prior to the start of the semester and should be available for you to purchase books the first week of classes.
It is recommended you request your refund to be direct deposited to ensure the safety and timeliness of receiving your refund. This can be done on WebAdvisor.


Deferments

Deferments should be requested to avoid late charges.
Deferments are available if an award letter has been received, but financial aid is not yet available to cover your bill by the semester due date.
Contact the financial aid office at BHSU-RC to discuss whether a deferment is an option for you.


Dropping Classes

Dropping classes, or withdrawing from the university, can have negative effects on financial aid that has already been disbursed to your account or refunded to you.
If you have already received financial aid and are thinking of dropping classes, or withdrawing from the university, please contact the financial aid office at BHSU-RC to determine what the financial consequences will be in your particular situation.
Please make certain that you withdraw from classes which you do not intend to attend prior to census.


Satisfactory Academic Progress

In order to continue receiving federal student aid, the U.S. Department of Education requires that students maintain Satisfactory Academic Progress (SAP) toward the completion of their degrees. The SAP policy established by the BHSU Financial Aid Office requires that all students must complete at least 67% of the cumulative attempted hours, as well as maintain a cumulative 2.00 GPA. Carefully consider the number of credit hours you can complete successfully each semester given your personal situation and seek advice when adding or dropping courses so you are able to continue making satisfactory academic progress and receiving federal aid. The financial aid office at BHSU-RC can assist you with questions you may have.
---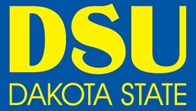 For more information about DSU financial aid please go to DSU Financial Aid or email fa@dsu.edu or call 1.888.378.9988.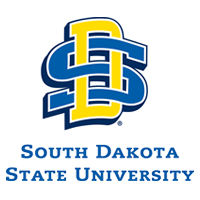 For more information about SDSU financial aid please go to SDSU Financial Aid or email financialaid@sdstate.edu or call 1.800.952.3541 or 605.718.4145.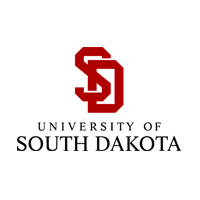 For more information about USD financial aid please go to USD Financial Aid or email UC-RC@usd.edu or call 605.677.5446.