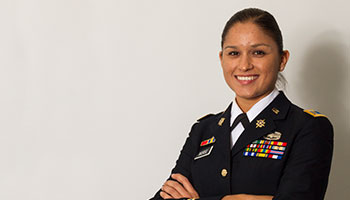 Julieanne Morse
2nd Lieutenant South Dakota National Guard
Class of '14
Julieanne Morse, 2nd Lieutenant in the South Dakota National Guard, deployed to Afghanistan during her third year of college at BHSU. That experience, combined with her education, opened her eyes to many possible career paths. She's now focused on serving at the national level – perhaps even at the Pentagon.
---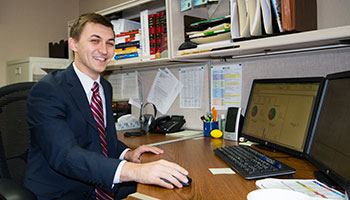 Alex Hanson
At age 26, Alex Hanson knows the opportunity to shape decisions in the South Dakota Governor's Budget Office is really unique for someone so young but says that his educational experience at BHSU prepared him well to meet the challenges and demands. "We get to make South Dakota a better place to live," says Alex.
---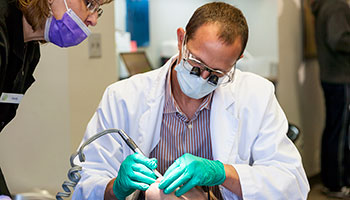 Jesse Dana
Orthodontist at Meyer & Dana Orthodontics
Class of '97

Dr. Jesse Dana and his team at Meyer & Dana Orthodontics in Spearfish ensure dental patients receive the highest-quality care. Jesse makes sure to be "positive and encouraging to our team and our patients, to always make sure we treat our patients like family here."
---

David Mickelson
David Mickelson is the first to admit that his decision to leave a successful career in banking to work in automobile services was a surprise and a risk. His decision to attend Black Hills State University was also surprising and perhaps a bit risky since he was breaking family tradition, but it was also essential to his success. BHSU was a great fit for him.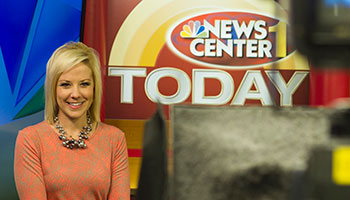 Anya Mueller
Anya (Olverson) Mueller greets the Black Hills each weekday morning as a reporter and social media director for KNBN, Rapid City's NBC affiliate. A job shadowing experience at the BHSU campus radio station convinced her to pursue a broadcasting career. That was an excellent decision for Anya who loves her job and continues to dream big.
---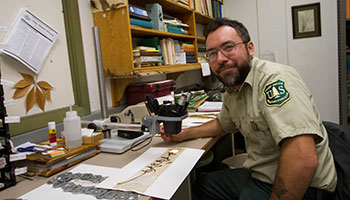 Rylan Sprague