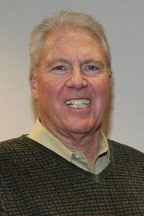 Bob Albert
Class of 1976 - Construction
Firestone, Colorado 
An entrepreneur and philanthropist throughout his career; Bob built a successful construction business through innovation employing over 450 people. He is recognized for his commitment to quality construction and integrity.  He made significant contributions to Habitat for Humanity, Parade of Homes, and all levels of sports teams.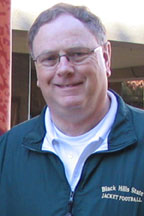 Mike Berg
Class of 1972 - Coach
Grand Forks, N.D.
Mike is a coach, physical education, and social studies teacher at Grand Forks Central High School in North Dakota. Mike spent 28 of his 35 years coaching as Central's head coach. His football team's made 16 playoff appearances, three state championship appearances, and won the state title in 2005. Mike has been named football coach three times. The past year, Mike was named the National Football League (NFL) High School Coach of the Year. This award allowed Mike and his wife to be guests of the NFL at the Super Bowl in Glendale, Arizona.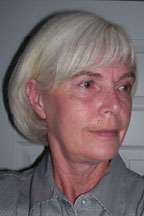 Carol Byington
Class of 1970 - Management
Chesterfield, Mo.
Carol, who received her Ph.D. in chemistry from the University of Tennessee, has been an environmental consultant since 1973. Although she continues to consult, her primary focus is owning a construction firm, Seals Enterprises. Carol satisfies her teaching desire as an Adjunct Faculty member in the Chemistry Department at St. Louis Community College where she has received recognition for excellence in teaching.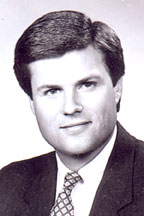 Roland Dolly
Class of 1977 - Government
Deceased
Roland distinguished himself early as an athlete and a doer. He worked in Washington for U.S. Sen. James Abdnor, was a lobbyist, and served at the U.S. Department of the Interior. He advised Governor Mickelson and then accepted a cabinet post as Commissioner of the Governor's Office of Economic Development in 1991.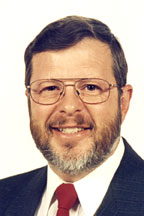 Paul Higbee
Class of 1976 - Author
Spearfish, South Dakota 
Paul is the author of five books, including BHSU's 125th-anniversary book, and covers the Black Hills for South Dakota Magazine. He was head writer for the Emmy Award-winning TV series, "Dakota Pathways," and writes for magazines nationally including, the American Profile Magazine and Notre Dame Magazine. He was the South Dakota Author of the Year in 2000.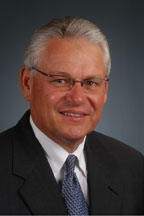 John Johnson
Class of 1970 - Management
Mahtomedi, Minn.
John is president and chief executive officer of CHS Inc., a Fortune 200 energy, grains, and foods company and the nation's largest cooperative business. He began his career with the former Harvest States in 1976 as a feed consultant, holding numerous other roles before assuming his current position in 2000. He serves on the boards of Ventura Foods, LLC, CF Industries Holdings, Inc., and the National Council of Farmer Cooperatives. He was named CEO Communicator of the Year by the Cooperative Communicators Association and has been inducted into the Scandinavian American Hall of Fame.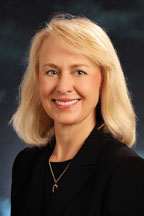 Kay Jorgensen
Class of 1973 - Government
Spearfish, South Dakota 
Kay has been the presiding director of Black Hills Corp since 1992. She also is a director for Wellmark Blue Cross and Blue Shield of Iowa and South Dakota and is the chairperson of that board. Currently, Kay is a member of the board for South Dakota Public Broadcasting, the BH Area Community Foundation, the Youth Business Adventure, and other regional boards. Kay served in the South Dakota Legislature for 12 years, was a member and president of the South Dakota Board of Regents, was chairperson of the South Dakota Centennial Commission, and served on the Spearfish School Board. Her current business is in marketing and development as the owner of KSJ Enterprises, LLC.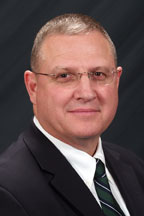 Harvey Krautschun
Class of 1972 - Financial Advisor
Spearfish, South Dakota 
Harvey is a partner with Financial Benefits, Inc., a company he started 25 years ago, specializing in insurance and benefits planning. He served a term as president of the Black Hills Life Underwriters and has lectured for numerous business and estate planning workshops throughout the United States. Harvey served in the South Dakota legislature for 12 years and held the position of Speaker of the House. During his years in the legislature, he was honored with the "Guardian of Small Business" award by the National Federation of Independent Businesses (NFIB).

Bonnie Omdahl
Class of 1979 - Radiologist
Sioux Falls, South Dakota 
In 1988, Bonnie graduated as a Stirling Honor graduate from USD law school. After a two-year Federal District Court clerkship, she returned to USD to attend medical school, graduating in 1995. Her Radiology Residency was with Texas A and M in Temple, Texas. Currently, she is a board-certified Radiologist working for Altru Health Systems in Grand Forks, ND. She serves on the ND Medical Association's Commission on Legislation and the ND Medical Association's Ethics Committee. Bonnie is a clinical instructor for UND Medical School and was named clinical instructor of the year for UND in 2000-2001.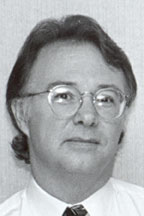 Michael Shann
Class of 1970 - Management
Marina Del Rey, Calif.
Michael is the Executive Producer (Events) of the Young Presidents Organization in Santa Monica, Calif. Previously, Michael served as the senior producer of creative entertainment at Walt Disney World in Orlando, Florida. Prior to that, he served as director of entertainment for Tokyo Disneyland, production manager of convention entertainment at Disney World, and worked in the creative show development area at Disneyland in Anaheim, Calif.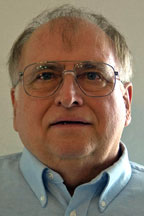 Kenneth Usiak
Class of 1970 - Educator
Richland, Wash.
Kenneth was a senior technical trainer with the Westinghouse Hanford Company. Prior to this, he taught at the University of Maryland. He also worked for Rockwell International. He earned a Ph.D. degree from Texas A and M. He developed a software program that determined training requirements for up to 16,000 employees.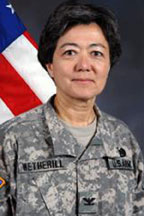 Nancy Wetheril
Class of 1977 - Military
Rapid City, South Dakota 
Nancy is currently assigned to the National Guard Bureau in Washington, D.C. Previously she served as commander of the 109th Engineer Group of the South Dakota Army National Guard. Nancy was the first woman to take charge of the 1,270-person unit that includes the 109th and 153rd Engineer Battalions, the 155th Engineer Detachment, and the 1085 Medical Co. Nancy has been awarded the Bronze Star Medal, Commemorative Medal of the Ministry of Defense of the Slovak Republic, Excellence-in-Competition Pistol Gold Medal, Meritorious Unit Commendation, Combat Action Badge, and Shoulder Sleeve Insignia for Wartime Service.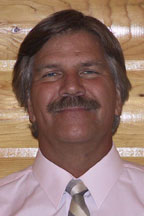 Thomas Williams
Class of 1975 - Educator
Fayetteville, Ark.
Tom earned his Doctrine Degree in 1985 from the University of Arkansas. He served as Director of Orthopedic Research Institute and taught Sports Medicine and Exercise Physiology in the Fayetteville Public Schools for 28 years, receiving the Arkansas Health Educator of the Year in both 1986 and 1987, the Southern District Health Educator Award in 1987, and the National Educator's Award 1991. He also won the Arkansas Mt. Bike Championship Sport 50+ series in 2007.