MASTER OF SCIENCE IN INTEGRATIVE GENOMICS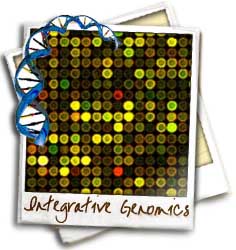 Integrative Genomics is an interdisciplinary graduate program that combines genomics, ecology, evolution, and physiology to better understand the mechanisms that are important to species in the wild. The program is designed to provide those seeking a Masters degree the necessary skills and concepts to work cooperatively with others in a research area that takes a systems-wide approach and incorporates an organism's history and natural environment to understand the organization and expression of its many genes. Exposure to contemporary techniques and instrumentation in the laboratory and field prepares students for success in both academic and other biotechnology-related pursuits.
The program has two tracks:

Thesis track

 

requires preparation of at least one manuscript using original research intended for publication in a peer-reviewed journal.
Non-thesis

 

track requires an internship with a relevant biotech company or agency (e.g., Environmental Protection Agency or U.S. Forest Service laboratory) and one course in business marketing and management.

All students enrolled in the program take 12 credits from the core curriculum, 12 credits of thesis research or internship, and at least 8 credits from a list of electives.
Start with a program

 

Overview

 

to learn more about this exciting opportunity.
Integrative Genomics Program Application Requirements can be found

 

here.