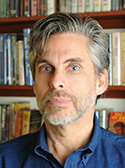 Michael Chabon - Pulitzer Prize-winning Novelist, Essayist & Screenwriter
Oct. 5 - 7pm | Meier Recital Hall

Michael Chabon was born in 1963, in Washington, D.C. and raised mostly in Columbia, a planned city with utopian aspirations in the Maryland tobacco country. He studied at Carnegie-Mellon and the University of Pittsburgh, received an M.F.A. in Creative Writing at UC Irvine, and has spent most of the past two decades in California, with brief sojourns in Washington State, Florida, and New York State. Since 1997, he has been living with his wife, Ayelet Waldman, also a novelist, and their children, in Berkeley.

Michael Chabon has lectured widely on topics including the art and craft of writing, the tradition of Jewish fiction, and Vladimir Nabokov, to name but a very few. He has appeared before audiences all over the United States and in Russia, Finland, Lithuania, Italy, France, Great Britain, Germany and Canada. He has spoken to the creative teams at Pixar Animation Studios about fantasy and childhood, to the employees of Industrial Light and Magic about the art of storytelling, and to many different literary, Jewish, and corporate organizations about a wide variety of topics.
About The Madeline A. Young Distinguished Speaker Series:
The Madeline A. Young Distinguished Speaker Series at Black Hills State University was established in 1986 by a $150,000 gift endowment from Madeline Young, a 1924 alumna. In 1990 her estate provided an additional $146,469 to fund the speaker series endowment.
Young was born in Gettysburg in 1903 and graduated from Faulkton High School in 1921 before embarking on a career as a teacher and a nurse.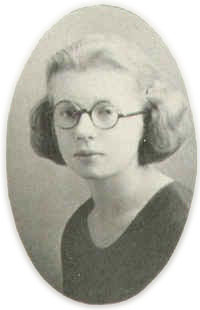 She completed her bachelor's degree in chemistry from the University of Chicago in 1931 and a master's degree in rehabilitation at Columbia University in 1951.
During World War II she served as an Army nurse, receiving three battle stars during the battles of Normandy, Northern France, and the Rhineland. After the war she worked for the Veterans Administration in rehabilitation.
After receiving her master's degree, Young pursued a nursing career at Sloan Kettering Memorial Hospital in New York. Her specialty was cancer nursing, which she pursued until retiring in 1957.
Young, acquired her teaching certificate at Spearfish Normal School (later known as Black Hills State University), created an endowment for a prominent speakers program to benefit students, faculty, and citizens of the Black Hills area. The nature of selected speakers and topics are calculated to enhance and challenge the artistic, cultural, civic, educational or intellectual interests of the community.
The distinguished speaker series was initiated at the University in 1987, with an address by former United Nations Ambassador Jeane Kirkpatrick. Other Madeline Young Speakers have included: Terry Waite, former hostage, hostage negotiator and envoy for England's Archbishop of Canterbury; Felix Justice and Danny Glover, actors; Sam Donaldson, television broadcaster; Doris Kearns Goodwin, Pulitzer Prize winner; Lech Walesa, former Polish president; Annabelle Gurwitch, host of a national reality show that encourages green living; and Alexandra Fuller, author of The Legend of Colton H. Bryant.
For more information or details, email Steve.Meeker@BHSU.edu or call 642-6228.