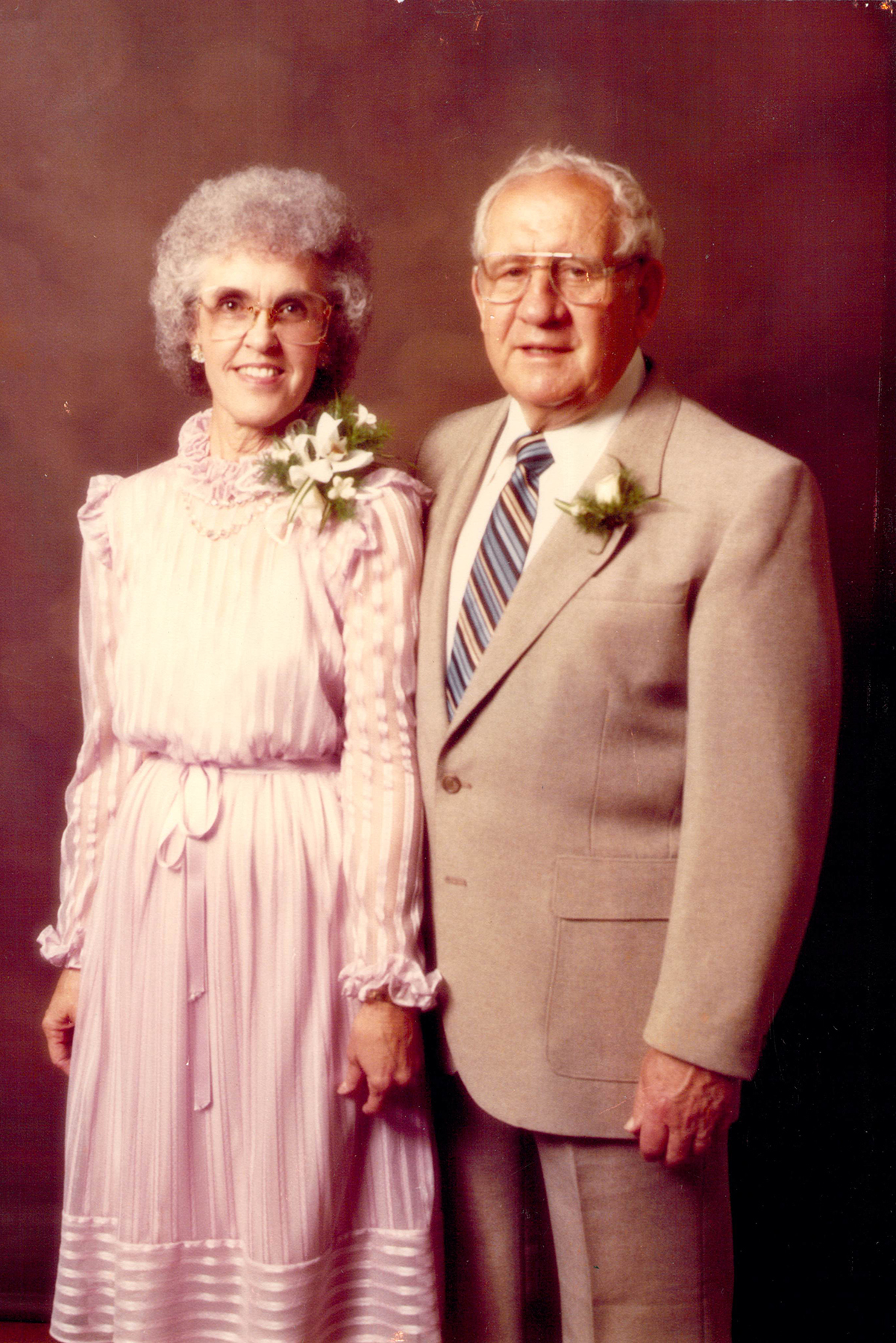 The late Don and Darleen Young meant so much to Black Hills State University and the Spearfish community for many generations. Faculty, staff, students and community members have fond memories of the kind, generous couple. A recent estate gift of $24,196 to the BHSU Foundation is another example of this generosity and is being distributed among three scholarship accounts at the University--Don Young Football, Darleen Young Piano and Darleen Young Business.
Steve Meeker, vice president of University Advancement, said, "The Youngs were beautiful people with big hearts. Alumni to this very day speak highly of them. We can't thank Don and Darleen and their family enough for their generosity and trust in the foundation," Meeker added.
For many years Don Young gave himself in both time and effort to be of service to the city, the University, the state, and the nation. Graduating from Black Hills State in 1940, he served as an officer in the U.S. Navy during World War II and later in the Korean conflict. Between military obligations he returned home to teach and coach.
From 1958 to 1976 he served as Black Hills State's director of Extension in addition to handling numerous coaching and teaching responsibilities. Young was mayor of Spearfish from 1967 to 1976. He also served on the Sixth District Council of Local Governments. He retired from his BHSC faculty position in 1979. During his tenure Don taught in the education, social science, and physical education departments, started the safety department's driver's education program, served as the director of Extension, and pioneered the campus at Ellsworth Air Force Base (EAFB). The University's sports and fitness center is named after Donald E. Young because of his long-standing commitment to BHSU and the community.
Darleen began her teaching career at Spearfish High School in 1946 and eventually led her to Black Hills State where she taught business courses from 1966-1987. She too had an impact in the community through her active involvement in the Spearfish area. Her involvement included serving on the Black Hills Area Concert Association, as an Altar Guild Directress for the All Angels Episcopal Church, on the board of West River Mental Health, on the board of the American Field Service Exchange Program, as a charter member of P.E.O. Chapter BW (1966), as a charter member of the BHSU Faculty Wives, as a member of the BHSU Friends of Music, as a board member of Brookside Townhouse Association, and as a lifetime member of the Black Hills Pioneers.
Darleen was acknowledged for her leadership and was recognized as a 75-year member of P.E.O., as the BHSU Outstanding Business Faculty member in 1987, with the BH Department of Business Service and Dedication Award in 1992, with the BHSU Special Services Award in 1997, as a nominee for the Spirit of Dakota in 2009, as an honoree at the Elders' Wisdom, Children's Song in 2011, and as the Honored Woman of the Episcopal Church for South Dakota in 2012.  Darleen always said she wanted to be remembered as being a kind person who was always interested in what others had to say.
Together Don and Darleen received the Spirit of Spearfish Award and were Swarm Day Parade Marshals twice. The Youngs are remembered as a couple that dedicated themselves to their community. They were supporters of the arts, athletics and everything in-between. 
Their son Peter shared, "If Coach Paul Rose had not sought our father out, he could have had a very, very different life. As for my mom, BHSU gave her a chance to do something that was not available to most women her age….have a professional career. They both wanted to be a part of the solution, not the problem. Helping students know that they mattered, that someone was interested in them beyond their families," he added.