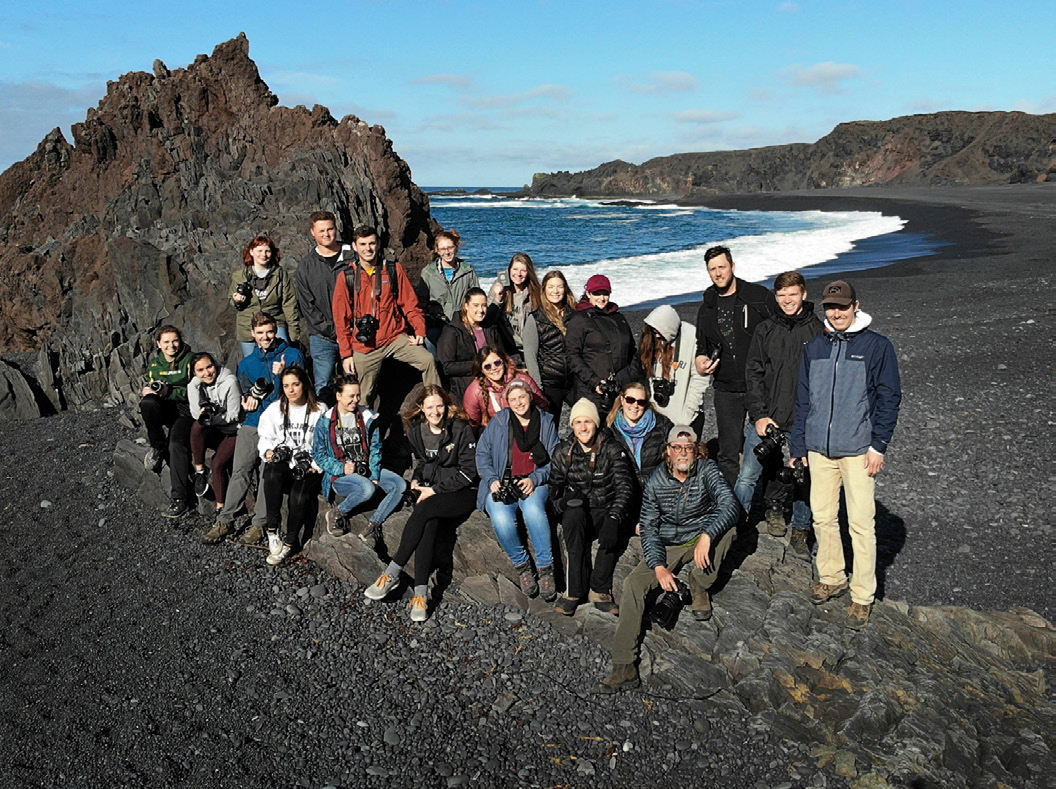 EXPAND YOUR EXPERIENCE
TRAVEL AND CULTURAL OPPORTUNITIES
At BHSU students have the opportunity to study abroad through faculty-led trips such as the photography departments recent trip to Iceland in 2019. BHSU students have also traveled to photograph the Solar Eclipse and have taken trips to Utah to photograph the southwestern landscapes. Studying abroad, or in the field, will expand their world by providing opportunities for students to experience another culture while receiving a globalized education in photography.
PHOTOGRAPHY EXHIBITIONS
A foundational belief of the BHSU photography program is that students must exhibit their work as artists/photographers. For that reason, all students in the BHSU photography program will have the opportunity to participate in exhibitions at various campus galleries, photography competitions, and calls for entries.
SHUTTERBUZZ CLUB
BHSU photography club, Shutterbuzz, focuses on promoting the appreciation for the art of photography while connecting with the community around us. Shutterbuzz activities range from photographic excursions to raising money to help feed the hungry in our community. All students at Black Hills State University are welcome and encouraged to join us whether you have a top of the line DSLR camera or a cell phone. For more information, contact: Skott Chandler at Skott.Chandler@BHSU.edu