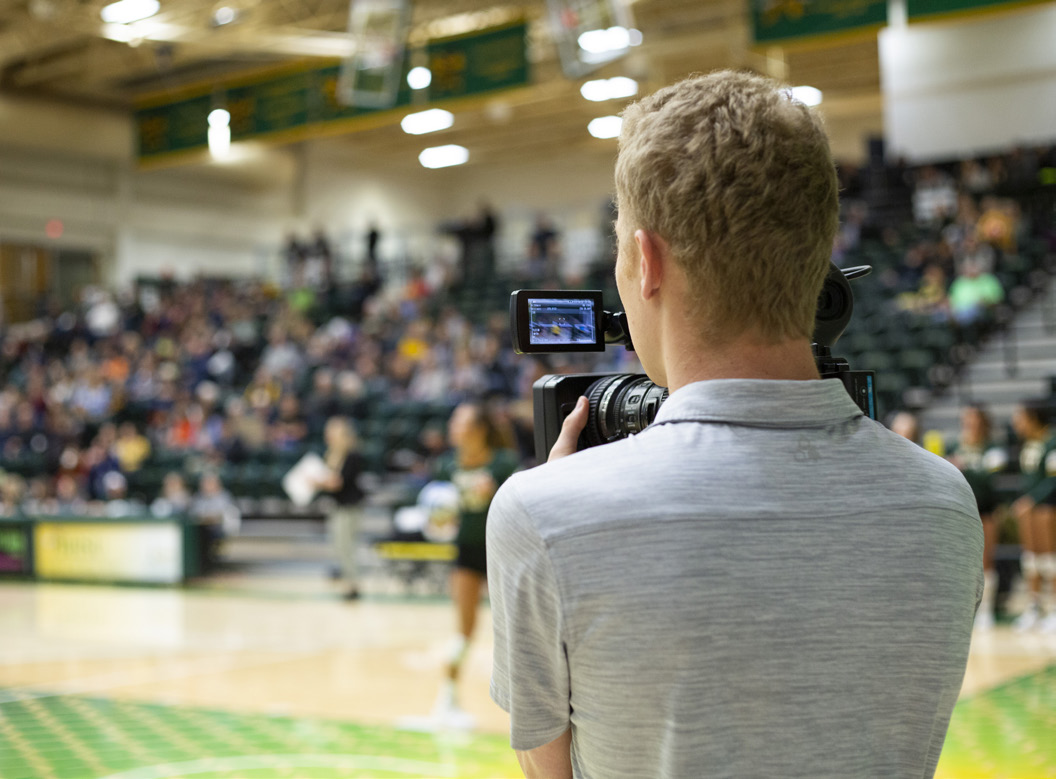 GET INVOLVED ON CAMPUS
JACKET JOURNAL and BHSU MEDIA.COM
Open to all BHSU students, the Jacket Journal newspaper is an award-winning campus organization. Several 400-level labs and the Jacket Journal staff produce a hard-copy newspaper as well as the student campus media online website BHSUmedia.com. Editorial, production, photography, and advertising staff positions are available each semester. Contact Mary.CatonRosser@BHSU.edu to learn more.
THE BUZZ FM
Bringing the best and only alternative to Spearfish, S.D. The Buzz is the university's student run radio station. Students from any background or major are welcome. Contact Scott.Clarke@BHSU.edu to learn more or tune in to 89.1 and 90.7 FM to listen.
KBHU-TV
Students experience television broadcasting by servicing the campus with informational and entertaining programs. Contact Scott.Clarke@BHSU.edu to learn more.
PUBLIC RELATIONS CLUB
BHSU Public Relations club is a professional development group for students focused on career enhancement, community involvement, conferencing, competition, and networking for internships and careers across the country. The group has regional and national affiliations that provide many opportunities for students to network with professional organizations, such as Public Relations Society of America. Contact Mary.CatonRosser@BHSU.edu to learn more.
SHUTTERBUZZ
Whether students are photography majors or simply someone who enjoys photography as a hobby, this organization is open to all. Get involved in regional or national trips, fundraisers, and small adventures for photographers at every level. Shutterbuzz is a student-run organization that brings photographers together. Contact Skott.Chandler@BHSU.edu to learn more.