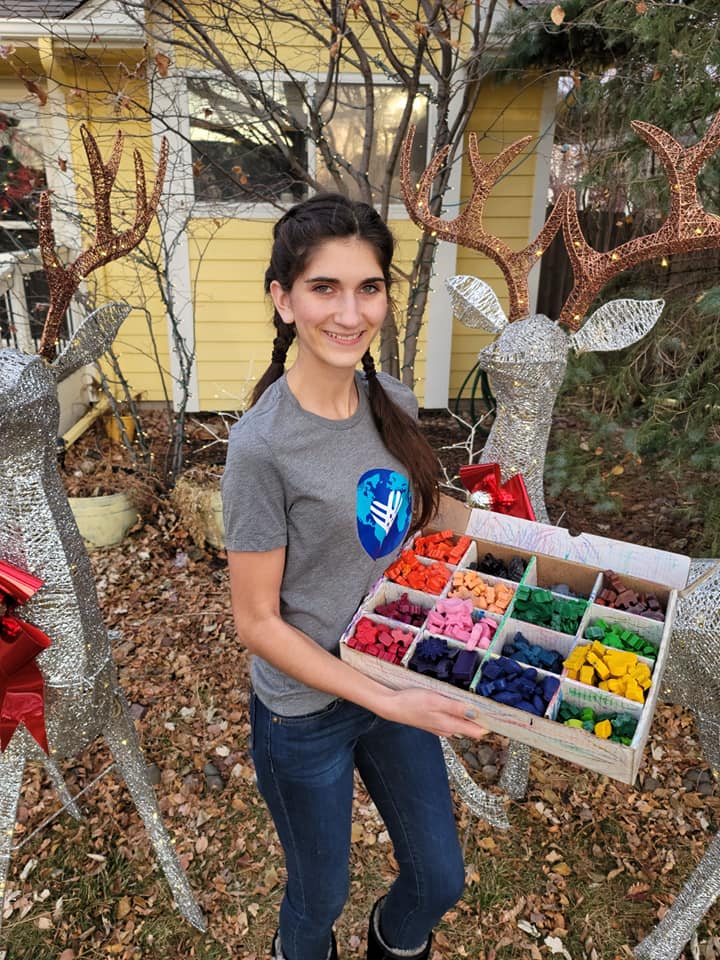 Black Hills State University student Abby Neff is making a big difference with what might seem like a small tool--crayons. 
When she was 13 years old, Neff and her sister noticed that unused crayons at restaurants were simply being thrown away. They felt there must be a better solution for so many crayons that would just end up in a landfill, and with their mother's help, they found it. 
A few years later, Neff now runs a nonprofit called Recycled Rainbows. She collects used crayons from restaurants, churches, and donations from the community. After sorting them by color and peeling off all the paper, she melts the crayons down and pours them into silicone molds where they solidify into new crayons in a variety of shapes. "The crayons that I make are in lots of different shapes, anywhere from flowers to robots, dinosaurs, cars; they're in every shape you can think of," Neff said. 
Then it's time to send them where they're needed. Neff's crayons go to schools, churches, museums, and other nonprofits. She also gives presentations about recycling and encourages others to use their ideas to benefit their community as she has.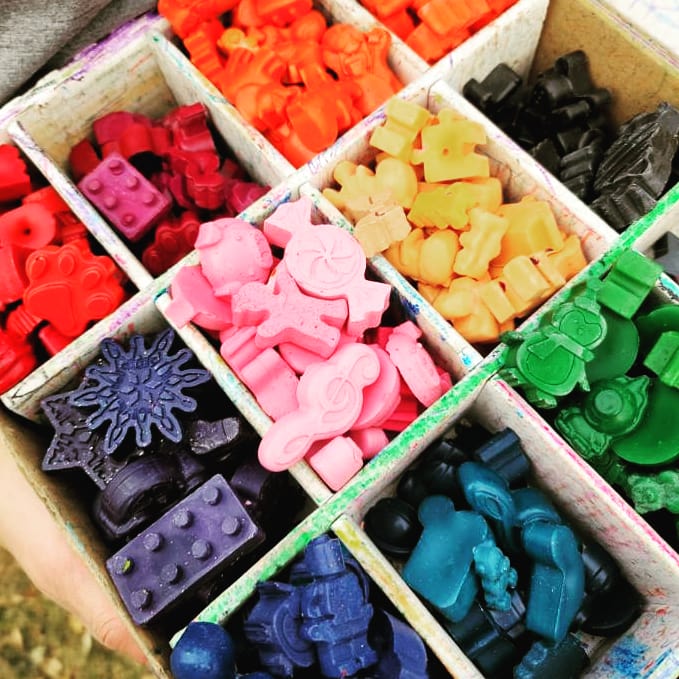 Recycled Rainbows has already made an impact all over the world. "I've easily made thousands of crayons, probably close to 10,000 crayons. And then I've distributed my crayons to all 50 states as well as a few countries 
like India and Africa," said Neff. 
A freshman at BHSU majoring in Elementary Education, Neff continues to use her passion to help others. "Moving forward, I just kind of want to continue what I'm doing and fulfill a need. I like what I've done because it brings the kids a little bit of joy. Especially the kids that I help, a lot of them are in kind of rough situations and when they see a younger person like me who's doing a project I want them to feel like they can start something like that too. They don't have to be an adult, or they don't have to have a lot of money; they just have to have a good idea and the drive to do something." 
To learn more about Neff's work or to donate, visit recycledrainbows.org.