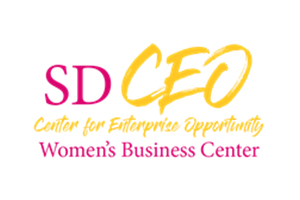 SD CEO (South Dakota Center for Enterprise Opportunity), the Women's Business Center at Black Hills State University, received word yesterday that the U.S. Small Business Administration has approved their grant for a second Women's Business Center to be located in Sioux Falls.
Since 2009, the SD CEO Women's Business Center, hosted by BHSU Foundation and located on the BHSU campus, has served thousands of aspiring entrepreneurs and business owners with new business launches and expansion by offering training, workshops, conferences, and networking events to help businesses and professional women grow.   
"Black Hills State University is honored to host the first Women's Business Center at BHSU and we are delighted that funding has come through to expand to Sioux Falls," BHSU President Laurie S. Nichols said. She noted that the two business centers create an exceptional connection to the BHSU School of Business and the recently established Center for Hospitality and Business at BHSU-Rapid City. "The additional business center in Sioux Falls will greatly enhance our collaborations with businesses throughout the state. This is another way that BHSU serves as a key economic leader in the state."
The grant announcement yesterday by the 
U.S. Small Business Administration
 included grant funding for the historic launch of 20 new 
Women's Business Centers (WBC)
 across America including the center coming to Sioux Falls in early 2021.  This is the largest single expansion in its 30-year tenure. Women's Business Centers are pivotal to the success of women-owned businesses as they continue to recover during this time. The national network of 136 centers offer one-on-one counseling, training, networking, workshops, technical assistance, and mentoring to women entrepreneurs on numerous business development topics, including business startup, financial management, marketing, and procurement.
Michelle Kane, Executive Director, South Dakota Center for Enterprise Opportunity, said, "Kicking off the new year with a second WBC in South Dakota helps reach more women interested in starting or growing a business."
Kane added that she looks forward to helping launch the new center to significantly increase woman small business outreach and if business help is needed immediately, the established SD CEO WBC office in Spearfish is available to assist. "It's gearing up to be an exciting year for women entrepreneurs in South Dakota," she said.
According to Jaime Wood, SBA South Dakota District Director, the announcement allows for expansion of the existing SD Women's Business Center network to the state's eastern corridor where most of the state's population is located. "This is a business growth multiplier for South Dakota," Wood said.